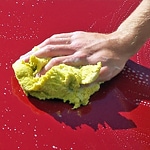 While many automobile drivers mistakenly believe that washing your vehicle is solely for aesthetic purposes, this could not be further from the truth.
A car that is washed regularly will enjoy a longer life span. Dirt that is left to linger on a vehicle can lead to scratches and other types of surface damage. This accumulation can also contribute to rust buildup. Keeping your windshield and windows clean will help you to see more clearly and drive more safely. Lastly, clean vehicles are also more fuel-efficient, helping you to save money at the pump. A dirty car simply increases the drag, causing you to burn more fuel.
The informative staff at Porsche Monterey understands that purchasing a vehicle is a big investment. We want you to get the most out of your purchase by understanding how to properly care for your vehicle long after you have left our dealership.