The Panamera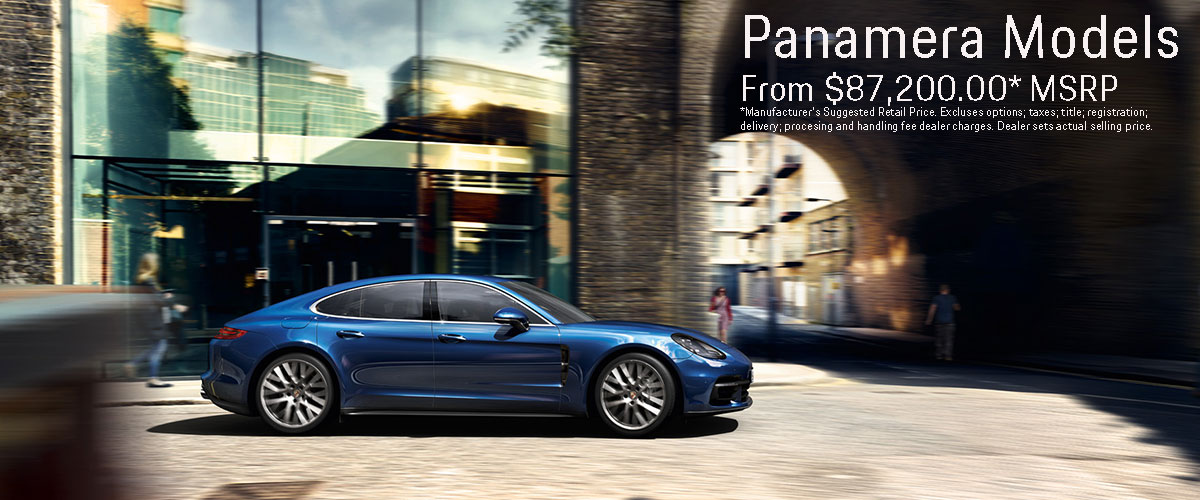 ---
Courage takes many forms. We've opted for that of a sports car.
The Panamera. It changed everything. For drivers of sedans first and foremost. Sporting spirit-in business and in personal life-found its automotive counterpart. The courage to perform found a matching performer.
Now the change continues forward. On the road, something is happening again. For sporty drivers-and their sporty companions-our engineers and designers have created the next Panamera. With the courage of a new generation.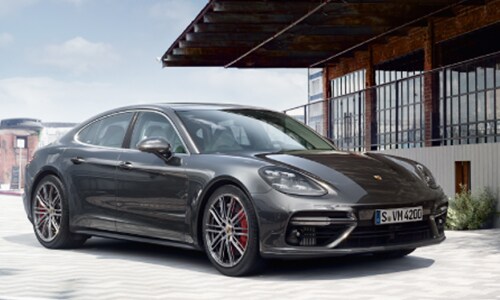 Design
Does a sporty sedan really have to look like a sedan? Or can it look rather more athletic? With a taut roof line, for example, that displays a sleek and harmonious contour more likely to be associated with a two-seater? 
The silhouette and proportions of the Panamera models are more Porsche than ever. Clearly perceived rounded transitions, powerful muscles, and a sharpened sports car silhouette emphasize the precision of the new design.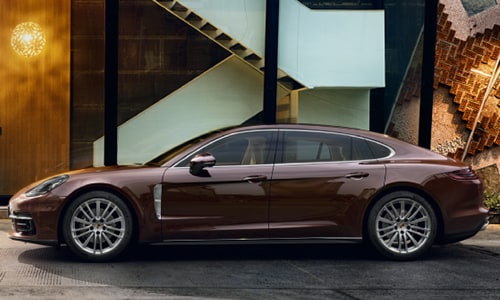 Performance
The engine of the Panamera models now takes the next significant step forward.  The twin-turbo V6 engine in the Panamera 4S is lighter and more compact than its predecessor and comes equipped with VarioCam Plus.
The two turbochargers are now positioned in between the cylinder banks. This reduces the distance that the exhaust stream has to travel to reach the respective turbo - delivering greater efficiency and increased power delivery.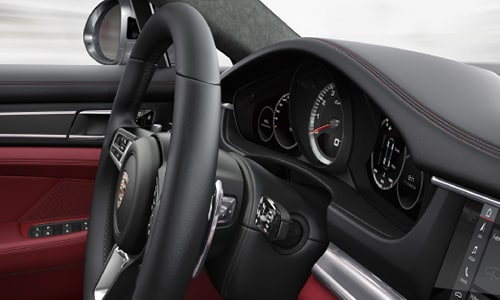 Control Concept
Porsche Advanced Cockpit. The center console with Direct Touch Control has a glass-like surface, featuring touch-sensitive buttons for direct access to the most important functions. The compact gear selector of the 8-speed Porsche Doppelkupplung (PDK) is between the driver and front passenger buttons on the center console. 
Porsche Connect enhances existing vehicle functions with intelligent services and apps, all intended to make the connection between car and driver more intimate, intensify sports car fascination, and make the challenges of everyday life quick and easy to overcome.
---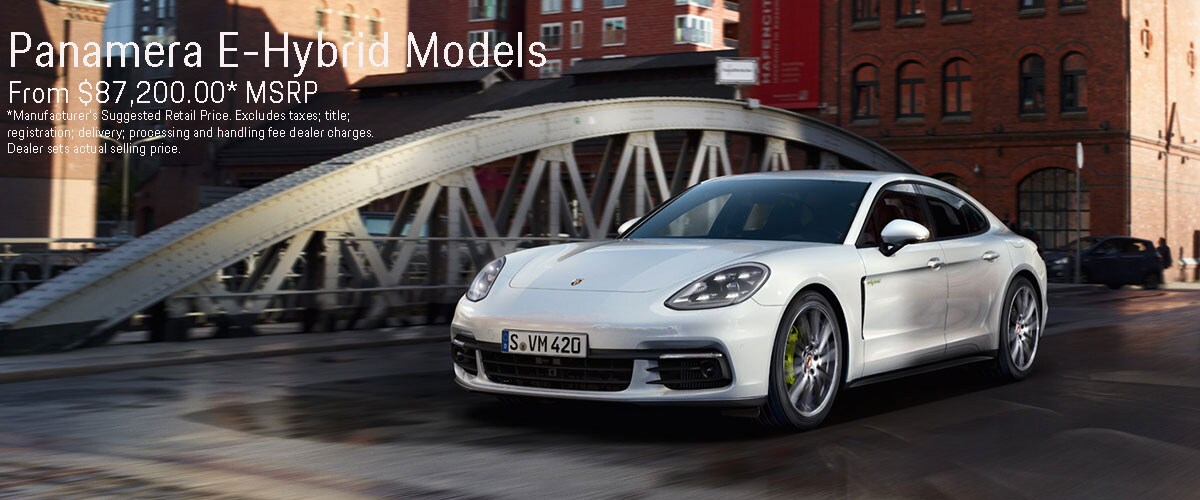 The Panamera E-Hybrid provides 462 hp of pure sports car performance- and efficiency that will impress.  The combination of a 2.9-liter twin-turbocharged V6 and electric motor is crucial for this peak performance.  The combustion engine builds up power and torque as engine speed increases. 
The maximum torque of the electric motor is available immediately. As a result, consistently high overall torque and dynamic responsiveness are available over an extremely wide rpm range. 
The Panamera E-Hybrid accelerates from 0 to 60 mph in only 4.4 seconds and has a top track speed of 172 mph.  Your adrenaline will reach a whole new maximum level.
---
For More Information on Panamera models, Contact Us Below.